UK BASED QUANTA CONSULTANCY SERVICES RELIES ON COUNSELHOUSE'S LEGAL SERVICES
---
Quanta is a United Kingdom, European and worldwide contract and permanent recruitment service provider. Since 1992, Quanta has been setting new standards of innovation and service in the recruitment industry, and has been actively engaged in the delivery of recruitment solutions. In the formative years the company's clients came mainly from the banking and financial sectors, where significant work was undertaken within the banking communities across several major European locations.
The technical/IT nature of Quanta's recruitment work led to a wider business appreciation and in the latter part of the '90's the portfolio of clients included companies operating in the mobile telecom industry. Driven by its success in providing recruitment services to the financial and mobile telephone sectors, the company expanded the scope of its operations in 2002 to include clients within the Pharmaceutical and Bio-Pharmaceutical business arena. The client portfolio expanded significantly throughout the subsequent decade to include not just clients in Europe but also in the Middle East, Africa, Asia, Australia and the USA, and Quanta currently provides its services to clients in over 20 countries worldwide.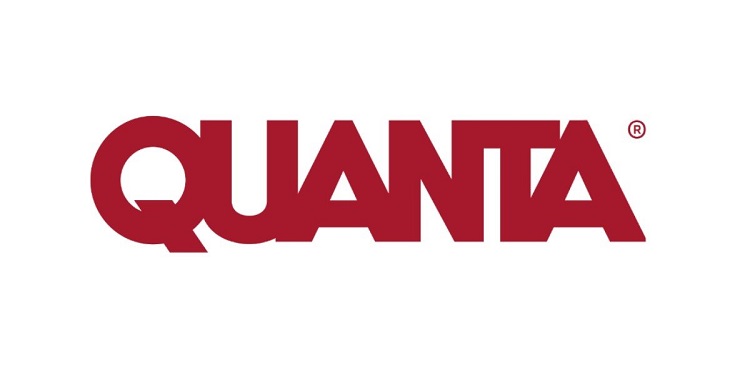 Today, many companies find it difficult to meet their need for skilled workers. About 50 percent of small businesses have already suffered sales losses because professionals are not available. Quanta as a personal service provider attempts to counter-act. Quanta hires highly skilled engineers from foreign countries and supplies them to other companies. To do this, a thorough knowledge of German labor law and the considering of important regulations is required.
To hire and supply workers, Quanta needed a so called AÜG license. When Quanta started employing qualified people working for clients in Germany, the company faced major legal und employment law challenges'. In addition, the company had no knowledge about the local tax regulations and therefore, could not inform their foreign employees what to consider when working in Germany. Operating and organizing the German business only from the UK, Quanta needed a trusted legal partner for legal and tax advisory and also for HR topics. Apart from that, the company had to run monthly compliance services and therefore needed a consulting firm which covers the ongoing services e.g. payroll and accounting.
Counselhouse developed an information handbook on foreign expats who are working in Germany customized to the requirements of Quanta. The guide gives deep insights on the labor law applicable to employees and employers in Germany. On basis of detailed case studies, the handbook shows how Quanta can benefit from these regulations.
The cooperating partner, Consultinghouse takes care of the employer services and provides customized payroll solution for the expats of Quanta. This service covers the monthly compliances of employees and employers as well as the yearend tax returns. For both, employees and employer. The compliance solution provided by Consultinghouse allows Quanta to save costs and time as well to stay compliant with German labor law.
By applying for and facilitating the AÜG license by Counselhouse for Quanta, the company gained a high competitive advantage over other service providers. In addition, all areas are legally covered by the AÜG and Quanta must not worry in their service of supplying workers to other companies. This allows the company to gain a greater reputation among their employees and especially their customers in Germany.
Due to the close cooperation between Counselhouse and the authorities, it was possible for Quanta to start in the shortest possible time in the new market. Despite of only physically located in the UK, the company had always full control over the operating business in Germany. This is mainly due to the cooperation with the trusted partner Counselhouse, which offers together with its cooperating Partner Consultinghouse a single point of contact for all services.
The new generated handbooks, serves as the basis for Quanta in relation to the labor laws in Germany. Now both employer and employees have the possibility to better understand the labor laws in Germany faster and easier. This allows employees to settle much smoother in the new working environment.
"Due to the strong guidance as well as legal advisory by the team of Counselhouse, we were able to continuously develop our recruitment business in the German market. We can totally concentrate on our core business and are able to complete various projects is a much quicker timeframe." (Lee Mitchell, Senior Conultant Quanta Limited)
Let us be a part of your success story
Strong experience in supporting foreign companies to develop their business in Germany
Our clients success is our success. Our objective is to grow along our clients
We are family owned. Our long- term perspective allows for good strategy and decision-making
Book your advisory call today
We help you to assess the current phase of your business and to build your personal roadmap about how your business can start and grow in Germany.
Our newsletter covers the news you need. Subscribe now.