---
Driving efficiency of legal frameworks for companies in Germany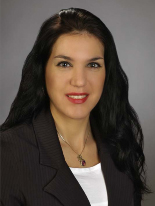 Ms. Koleva, after graduating from the Goethe School of Law in Frankfurt, Germany, focused on the German labor law and company law and proceeded with a series of complex legal advice projects on German companies and immigration laws.
Ms. Koleva uses her professional legal experience to provide legal advisory services to companies in Germany to enable these international companies to comply with German laws and regulations. In addition, as one of the few professional lawyers who can provide legal advice to international companies in Germany, Ms. Koleva is able to use its extensive professional experience to provide personalized legal solutions for international companies to employ foreign employees in Germany.
Ms. Koleva helps international companies operate in Germany at the legal level and can provide all legal counseling services in German, English, Spanish, Italian, Russian and Bulgarian.
Counselhouse Frankfurt, Germany
Welcome to Frankfurt city, the transport hub to all major international destinations, the historical city, the site of coronations, the city of poets and thinkers, home of one of the world's greatest poet- Johann Wolfgang Goethe - and the largest financial center on the European continent.
In Frankfurt, Germany we are located close by, only a foot step away from the biggest transport hub in continental Europe: the Frankfurt Rhein Main International Airport, designed to provide the highest level of service to international investors from around the world supporting them to start, develop and grow their business in Germany and Greater Europe.
Being a family owned private company is a privilege that provides us with the patience to carefully focus on long-term decisions. For the best benefit to our clients we do not to let ourself get disrupted by the need to follow fast industry trends. Without our clients we would not exist. For this reason we thank our clients for their trust over the past 30 years and look forward to continuing to play a leadership role in a very exciting global economy.
Let us be a part of your success story
Strong experience in supporting foreign companies to develop their business in Germany
Our clients success is our success. Our objective is to grow along our clients
We are family owned. Our long- term perspective allows for good strategy and decision-making
Book your advisory call today
We help you to assess the current phase of your business and to build your personal roadmap about how your business can start and grow in Germany.
Our newsletter covers the news you need. Subscribe now.